Control packages will be shown at Metalloobrabotka 2017
Moscow, Feb. 10, 2017 Balt-System Company will take part in the Metalloobrabotka 2017 exhibition and present control packages for the modern engineering industry, equipment modernization and automation of manufacturing operations.
The visitors of Balt-System stand (Pavilion No.2, Hall 1, stand 21À40) will see NC-400 numeric control distribution system – a modern device for machine building as well as for the automation of new production facilities, synchronous drives, engines and measuring systems. In particular, they will show 5-axial processing and MDI control system for turning machines.
The MDI control system is the only software capable both of operations in manual and NC control mode depending on the user's skill. The MDI control system can be installed on any NC devices of Balt-System company.
A characteristic feature of the MDI control system is its comprehensibility for unskilled personnel: school graduates, mechanical shop workers, underskilled turners. The MDI control system is pre-programmed for complete floor-to-floor cycles of parts treatment from inside and outside. It can also be programmed for a particular job, which can be saved in the memory of the system. The MDI control system provides a user-friendly interface as well as the visualization of the control program with a possibility of its running in the testing mode. This allows an operator without any programming skills to program the equipment without any assistance from outside.
In addition, the visitors will see the system of Automatic Recording of Machine Data – ARMD (NC machines monitoring). All the NC devices produced by Balt-System allow the monitoring of machines (equipment) operations and automatic creation of the files storing the operational data on the NC device hard drive or on a remote server in a real time mode. The monitoring allows to control and plan the workshops operations as well as to increase the labor productivity and production optimization.
The organizers of the International Exhibition for Equipment, Instruments and Tools for the Metalworking Industry – Metalloobrabotka 2017 are Expocentre AO and the Russian Association of Machine Tool Manufacturers Stankoinstrument. The exhibition will take place at Moscow's Expocentre from May 15 through May 19, 2017.
***
Balt-System company founded in 1998 is a leading Russian manufacturer of NC devices. The company designs, produces and maintains hardware and software in the field of industrial automation.
The Media Center of the Metalloobrabotka 2017 exhibition provides a continuous information flow about the exhibition and its participants and issues deMetallo daily bulletin. The exhibition's Media Center activities are conducted by the editorial board of deMetallo portal (which is a part of NextBusinessMedia media group supported by the Metalloobrabotka 2017 Organizing Committee and Expocentre AO.
The Metalloobrabotka international exhibition launched in 1984 has become the most important machine-tool industry project in Russia offering advanced solutions for modernization of the Russian machine building industry.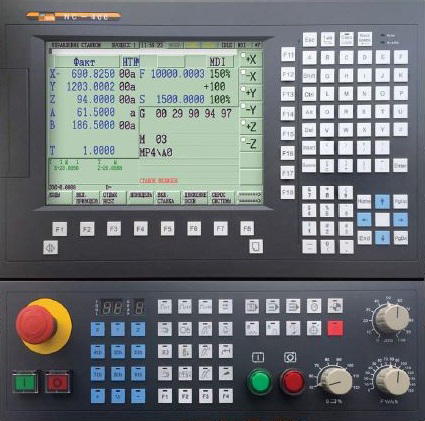 ---