Technoforum: a good place to showcase new products
Engineering company Perytone Industrial is a regular exhibitor of the trade shows held by Expocentre. The company is well known on the Russian market as a supplier of modern industrial equipment. Equipment made in Taiwan constitutes a considerable part of the supplied products.

Perytone Industrial specialists are familiar with this country's machine tool industry and cooperate, according to the company's members, only with the best manufacturers of equipment. At Technoforum the showcased machines made by Taiwanese manufacturers such as Ray Feng, ISM, Pei Ping, Shuz Tung, Sun Master.

Perytone Industrial traditionally puts on display new products, and Expocentre's autumn show for machine tools was not an exception. One of these novelties is Ray Feng RC-32, a screw-cutting machine with CNC and a new station. The machine can be used for machining cylindrical, cone and contoured surface, boring, facing, cutting-off, alignment, drilling, hole-enlarging, reaming, single-point-tool threading, external and internal screw thread cutting of different components made of calibrated bar stock. The equipment can be used in both small and large scale production. One of its undeniable strengths is its payback period (just 2-3 months).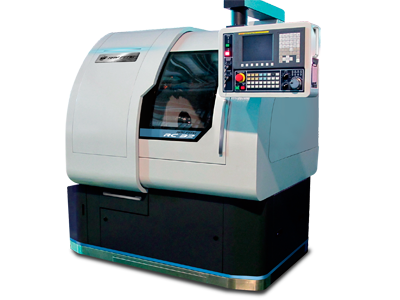 ---